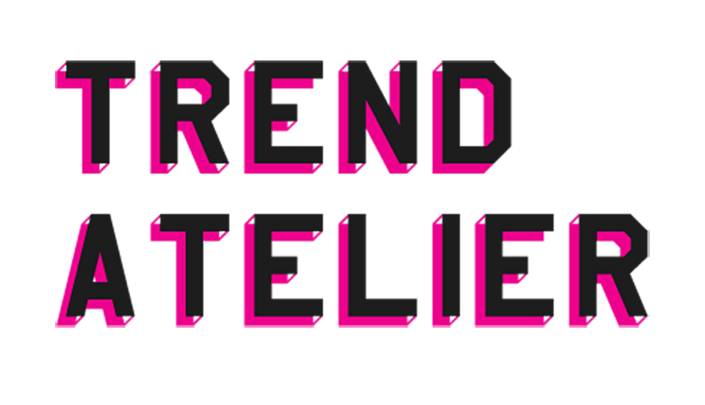 FORECAST TRENDS LIKE A FUTURIST
Learn how to Explore & Present Future Scenarios for the Style Industries
Our Common Goal
We will prioritise on the process of hunting, identifying and gathering the signals of the future with your instructor Geraldine Wharry, a leading futurist with 20 years of global experience.
Researching Trends and being in tune with the future of design and the world at large is a key skill in the Creative Industries.
In this course we aim to expand your creative and philosophical thinking through comprehensive and inspiring lectures, live sessions as well as real life tangible examples. We will focus on both the theoretical knowledge and the practical deliverables of future forecasting:
Researching and identifying future shifts in behaviours and aesthetics

Structuring your thinking and your research

Delivering an impactful forecast both visually and in written form
There are a number of challenges to gain confidence and experience we will tackle. Do any of these pain points feel familiar?
How to analyse signals and patterns of behaviour by applying a structured methodology?

How to narrow down all the information collected into key messages and solutions?

What are the different types of research?

The balance between Data gathering and Intuitive research?

How & when a trend repeats itself?

How to work around a project brief?

How to write about future trend concepts and direction?

When to stop researching and to start making sense of the patterns?


What is the difference between Micro & Macro trends?

What is visual prototyping?

What is scenario planning?
Who is this Course for?
Whether you are a Designer, Buyer, Merchandiser, Marketer, Academic, Student or simply Curious, becoming knowledgeable on how future patterns can be researched, identified and presented, is what this comprehensive course will take you through step-by-step.
The course is for those who want to study:
A rigorous methodology of researching and identifying future behaviours

We will focus on Macro and Micro Trends affecting the Style Industries

How to cross triangulate the Cultural, Technological, Scientific, Socio-Political and Artistic signals that point to the future
If you're not a Fashion Designer, or a Designer at all for that matter, the course will be invaluable as you will garner the methodology your instructor has herself applied to fields as diverse as Beauty, Retail, Tech and Fashion.
The course will teach how to structure your argument and communicate key future concepts, through visuals and writing. And in the age of Automation and Artificial Intelligence, to differentiate yourself from a machine, it's key to remain original and have a point of view through critical thinking and creativity.
The course cannot teach you how to be an original thinker, but we will discuss the importance of developing your own sense making. Last but not least, we aim to question and redefine the role of future trend forecasting within the context of climate change and sustainability in the style industry.
What To Expect in Class
What will be your Toolbox and the Resources made available to you? For a lifetime
6 Modules

An average of 10 lectures per module

Videos and Screen cast tutorials

Research Library

Trend Report template

Exercises and Quizzes throughout the module

Course Workbook

Tutorials on how to organise your research

Tutorials on how to create your report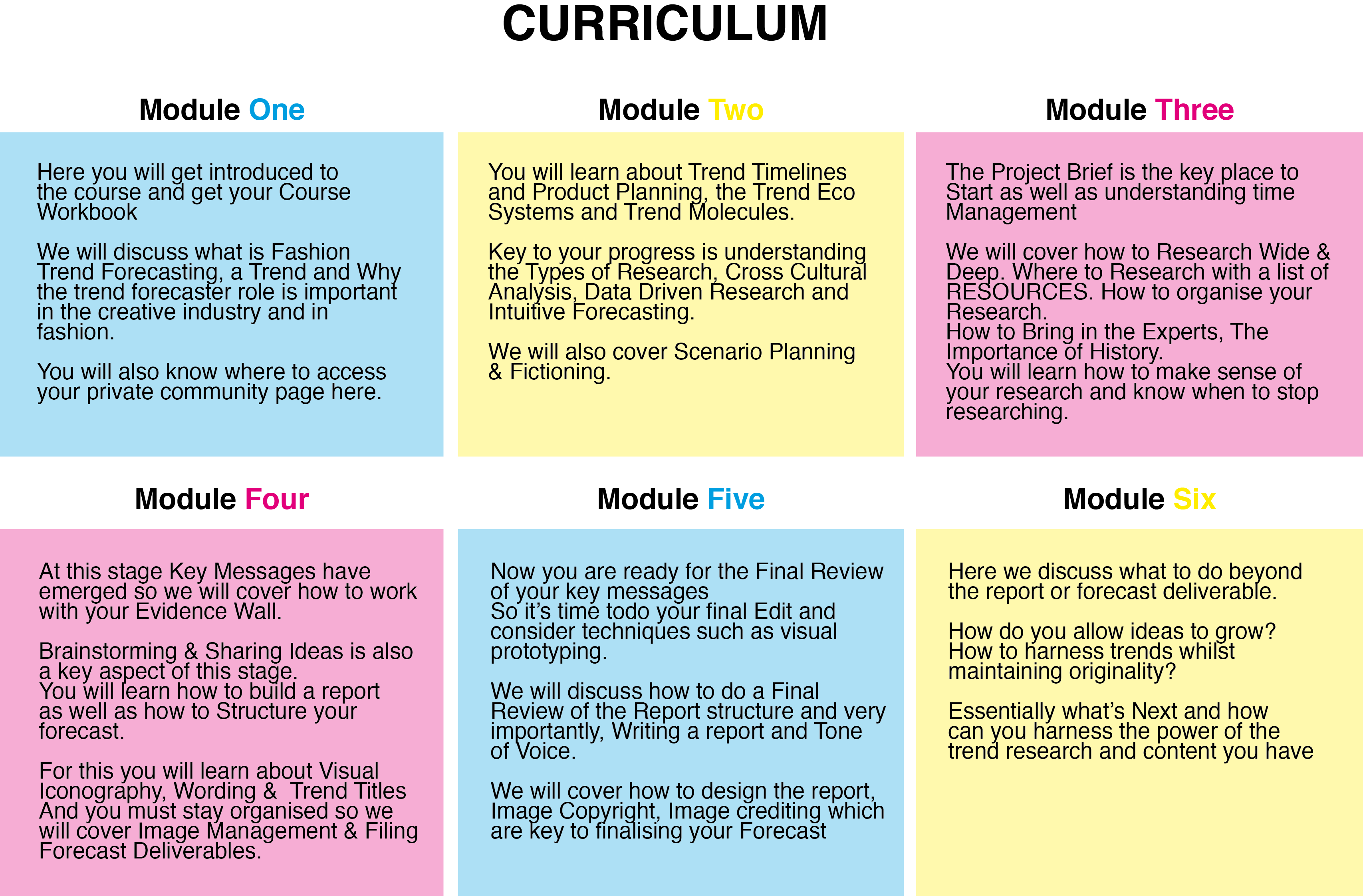 Your Teacher will be right there with You
How will you be able to access your Instructor, share your comments, ask questions and network?
A Private Community Board for questions, feedback, networking and sharing resources

Live Sessions with your teacher scheduled throughout the course
Your Instructor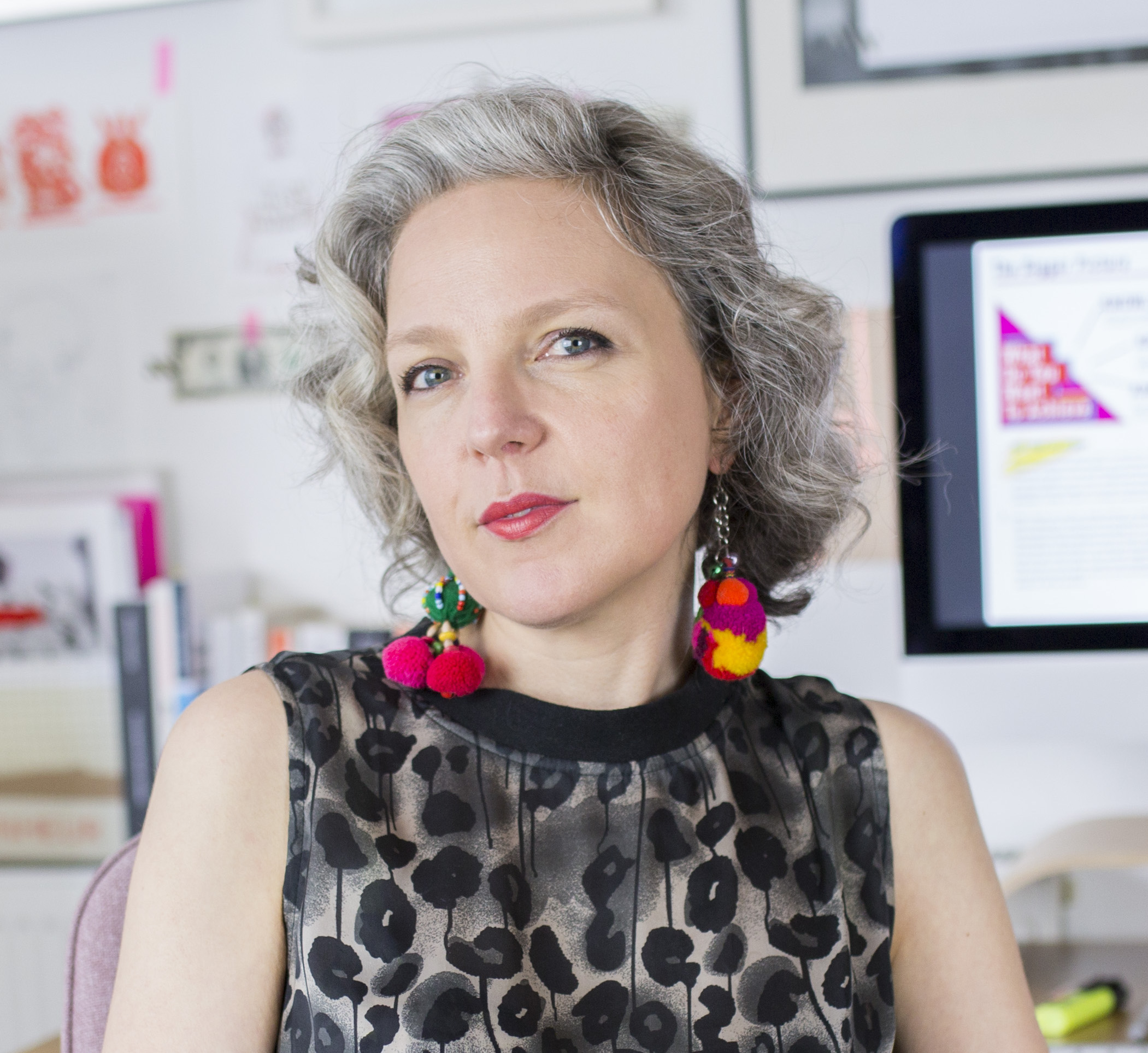 Geraldine Wharry's global experience as a Fashion Futurist and Designer has led her to collaborate with leading brands, agencies and institutions across Europe, Asia and the USA within Fashion, Beauty, Tech, Innovation, Marketing and Retail. Her clients have included Wgsn, Dior Beauty, Samsung and 7 For All Mankind.
She is based in London where she runs her consultancy, after working in the USA for 11 years in New York and Los Angeles. Geraldine is originally from Paris where she studied Textile Design. You can find out more here.
Passionate about knowledge and from a family of educators, artists and scientists, Geraldine has also dedicated herself to public speaking, mentoring, lecturing at leading universities and writing for publications ranging from Dazed Beauty to Fashion Network.
INSTAGRAM | TWITTER | FACEBOOK | LINKEDIN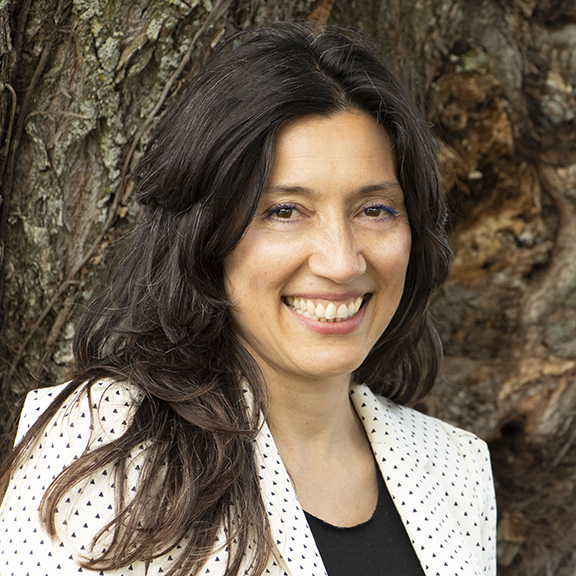 "This was a great course with an awesome instructor! The course helped me understand how to combine my intuition with data to form a comprehensive trend report. When I started the course, I did NOT know the theory behind trend forecasting. You, the course, gave a clear understanding of the theory behind trend forecasting and its importance. It was inspirational and very resourceful. I would love to make the whole course into a hardcover so I can have it at all times. Thank you so much!"

- Ana Ortega, Fashion Educator, New York USA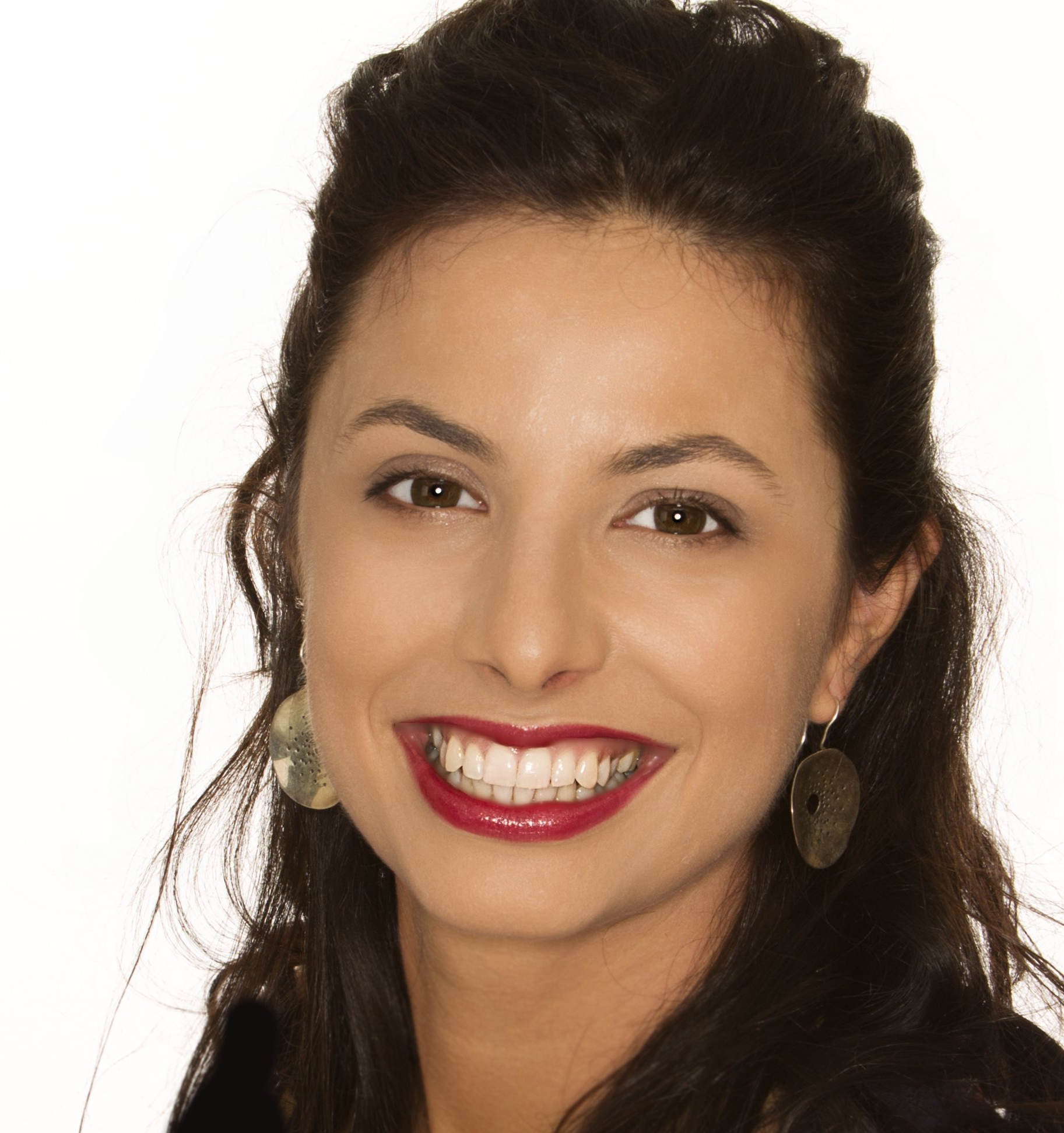 "Geraldine's guide to trend forecasting is comprehensive and straight forward. Furthermore she uses clear examples so you can better understand the theory. The graphics are outstanding and the structure is intuitively organized. I think it is the perfect tool for someone starting out in the forecasting field. I couldn't recommend it more."
- Ana Maria, Contributor to Elle Deco Romania and interior design PR consultant, Prague Czech Republic.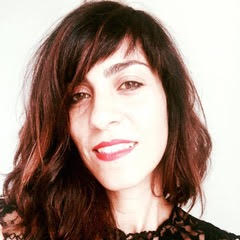 " During my course at IED, Geraldine taught me that to be a forecaster and detect the future, not only you must work on your skills to recognise patterns through society and disciplines but simultaneously you should keep thinking how those changes, that are occurring before your eyes, will impact the future. Geraldine was an inspiring teacher, futurist and even more as a person."
- Giulia Moschen Bracho, Trend Researcher, Barcelona Spain
Frequently Asked Questions
When does the course start and finish?
The course is open for enrolment. As soon as you are enrolled you can start the course and study at your own pace, as once a student, you have lifetime access to the course.
How long do I have access to the course?
How does lifetime access sound? After enrolling, you have unlimited access to this course for as long as you like - across any and all devices you own.
What if I am unhappy with the course?
We would never want you to be unhappy! If you are unsatisfied with your purchase, contact us in the first 7 days. Please check our policy on our Terms of Use page.
I have other questions before enrolling. Can I talk to someone?
Of course. Simply email
[email protected]
and we'll be glad to answer your question before you enrol.
I'm an experienced Trend Forecaster. Would I still benefit?
I always enjoy the opportunity to learn new tips and tricks by watching the process of others'. I've packed this course full of content from my personal experiences that I hope you'll find useful! I think for experienced forecasters this course will help confirm and refine their techniques and also bring valuable examples and resources to add to their toolbox.
I am not a Fashion Designer, will this type of Trend Forecasting Methodology work for me?
Absolutely! I work across a variety of fields from Beauty to Tech, Retail to Fashion and throughout I have been able to apply the same methodology successfully with my clients and in my business.
With this course can I get a job as a Trend Forecaster or Futurist?
The course will teach you the tools to research trends and communicate your findings into future solutions and will increase your skills as a professional and a team member. However I cannot guarantee a job as trend forecaster will be lined up for you after this course. The knowledge you acquire in books and courses must be combined with professional experience in order to acquire a professional title of Trend forecaster or Futurist. Many forecasters start with the title of Researcher.
Will this course teach me how to manage a trend forecasting project?
We will cover the fundamentals of structuring and creating a trend report. We will also discuss the different types of deliverables and what is a project brief, whether it's been given to you or created by you. But I will not teach how to create a detailed project brief, pitch and price your services, acquire more clients and sell your services as the course is not for business coaching.
When can I have access to my teacher?
I will track your questions and progress, post my feedback and guidance in our Community page as well as our shared Trello Board. This is where you'll find your teacher active British Standard time from 9am to 6pm Monday to Friday. Bear in mind I run a business myself and will respond to your questions as soon as I can during business hours. The added benefit of the course is there will be a live session once a week to answer questions during June and July to start with.
Course Certification
We offer a course certification to be added to your CV and Portfolio as part of your Education level.